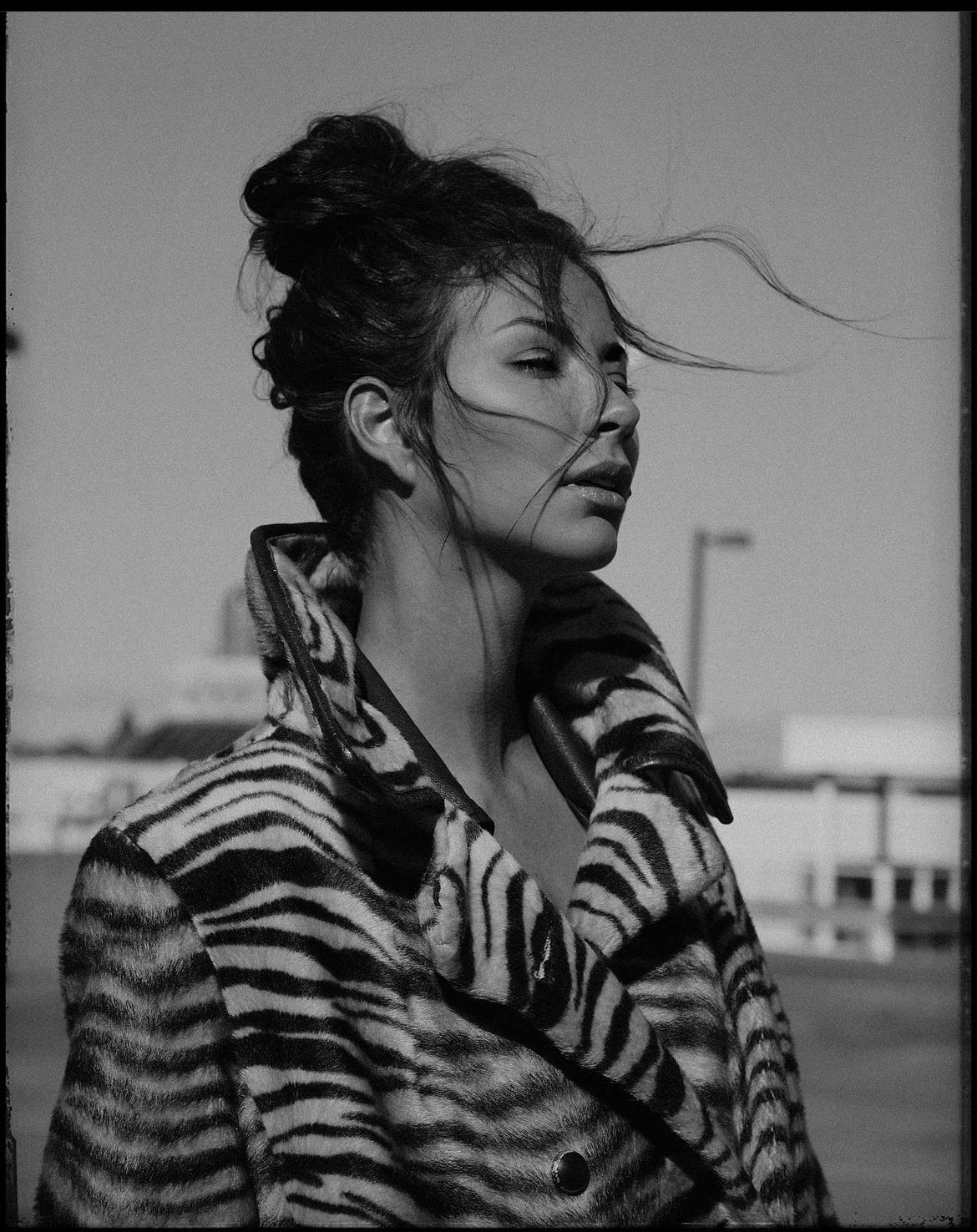 Meet Mariana Paskins
Mariana Paskins is a highly talented and accomplished Visual Artist and Graphic Designer based in New York City.
Born and raised in Valencia, Venezuela, Mariana developed a passion for art early in life and has since honed her skills and cultivated a unique and distinctive style that thrills and delights audiences everywhere.
Mariana's journey as an artist began at just 15 years old when she began selling her artwork. After moving to New York in 2018, she transitioned to commission work and eventually established her own business. Her move to New York also opened doors for a career in the fashion industry as a model. Despite carrying such a heavy load, Mariana successfully balanced both careers until she recently retired from modeling to focus on art full-time.
Mariana's art reflects her narrative and views on the world and her experiences in life as an immigrant. She experiments with various mediums, including mixed media, oil paint and acrylics to convey unique concepts, and considers her style to be Pop Expressionist. Her focus is on capturing the beauty of women and the natural world, sometimes blending the two for a totally unique expression of creativity. During her career, Mariana has achieved notable success as a full-time artist, a challenging feat by any standard. She is committed to showcasing her work globally with transparency and professionalism, leading other artists to flourish beyond the constraints of gallery exhibitions. In addition to her artistic pursuits, Mariana is also a dedicated art educator. She possesses visionary qualities and shares her expertise and passion with others, inspiring them to accept themselves and pursue their aspirations despite any challenges they face. Mariana's compassionate nature and strong empathy drive her belief that the world would benefit from more love and understanding toward others.
Mariana holds a bachelor's degree in Arts and Graphic Design from the Universidad Arturo Michelena and a Fine Art certification from Academia de Artes Giovanni Battista Scalabrini. When she is not hard at work showcasing her art, Mariana enjoys exercising, meditating, playing the piano, and spending time with her family.